Brief | Medinge Autumn Meeting | Oslo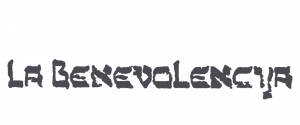 Challenge
Define the essence of the brand La Benevolencija and share it in a short and compelling brand story.
[Note: re-naming, visual and verbal identity are out of scope for now]
The brand story will be used to realize the ambition of the organization:
Convince new funding parties to support La Benevolencija and realize sustainable funding
Share the story and create ambassadors to help move into Europe and US and continue to build Learning Loops
Who we are: an educational media organization
We are an NGO headquartered in Amsterdam, active in the field of peace-building.
As a group of film, tv- and radio makers we produce and roll out edutainment concepts: educational entertainment. These are broadcast via radio, tv, online, games and any other relevant media or communication channels.
Our vision
Human beings thrive in safe and secure societies. But a continuum of violence constantly puts pressure on safety and security. Especially in times of major change, uncertainty fuels fear and fear can lead to violence. We believe societies can overcome this continuum of violence when individuals are aware of their own reflexes to insecurity and can stimulate an attitude that helps them overcome it.
Our purpose and mission
Break the continuum of violence:
To become the educational media partner for societies and organisations that wish to inoculate people against hate speech and stimulate Active Bystandership
By offering tools that can be used in education systems by parents, governments, multinationals and other peacekeeping organizations around the world
An Active Bystander observes a conflict or unacceptable behaviour that he or she thinks is destructive or likely to make a bad situation worse. The active bystander takes steps that can make a difference:

He/She assesses the situation to determine what kind of help, if any might be appropriate
And evaluates options and chooses a strategy for responding.

Based on the findings and research from social psychologist Ervin Staub, a proven way to break the continuum of violence.
Our objective
To set up projects in Europe and the USA based on our proven methodology. In addition, by 2024 we want to deliver -20 years- proof of concept that will allow more successful lobbying to bring this methodology into education systems that parents, governments, multinationals and other peacekeeping organizations around the world can and will use to help (re)build and maintain safe and secure societies.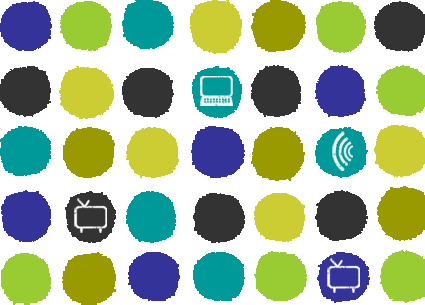 Our motto
Attack problems, not people
Our core values
Solidarity: feeling empathy with others and respecting individual differences
Self-empowerment:  we want vulnerable individuals, both targets and potential perpetrators, to take control of their own life rather than for others to help them
Positive: aim for the constructive way out, use hope as a leading ingredient for people
 Our guiding principles
Benevolencija means Good Will (in Ladino), so our attitudes are shown in how we deal with difficult situations. Our guiding principles guide our behaviour and when facing dilemmas help us decide what to do next:
We promote an attitude of Active Bystandership – not only in our messaging, but we try to live this ourselves. This means not to be passive when a bystander to cruelty and injustice, and the belief in the importance of every single individual action. This is the key attitude to stimulate resistance to incitement.
We always secure our local staff when facing crises ((i.e when evacuations happen we evacuate not only expat- but also local staff as well as their families)
We respect the evidence of the results of our actions. Irrespective of funding, we stop or pivot when impact analysis shows a negative trend or result
Our strategy for 2018-2024
Continue to build proof of concept in the years to 2024, supported by impact analysis.
We started in African societies in 2003 and these projects are continuing.
We aim to launch new programs in European and American Societies and scale up the pilots currently running there.
Continue to be funded in a sustainable way: being able to maintain independence from government and other powers
Key stakeholders for the brand story
Funding parties (now – milestone: 20 year evaluation in 2024)

Independent fundraising Human Rights NGO's that want to collaborate with Benevolencija
Multinationals, for whom safe and secure societies are preconditional/essential (e.g Insurance companies, who also believe in social responsibility.
Governments and independent financial institutions (WorldBank, UNHCR) around the world

Global Leaders

CEOs and thought leaders (Davos, G8, G20)
Next generation world leaders (Top notch business schools)
Influencers (artists, megastars, religious leaders)
The audiences for the existing African projects (over 9,5 million people in Great Lake Region Africa) are familiar with the name Benevolencija, but not with the organization behind the projects. In general, every project has a target audience, but for now we would like to focus on the two key stakeholder groups to help the brand realise its 2024 ambitions.
Appendix
Background
La Benevolencija focuses on citizens in vulnerable societies or societies currently suffering extreme tension or sudden violence.
The more knowledge people have on how to recognise and resist manipulation to violence, the better they will be able to be an active bystander when needed.
In other words, we help people to understand how brainwashing and peer pressure works on them to get them engaged in violence.
La Benevolencija has been running edutainment projects for the last 14 years in Rwanda, Burundi and the Democratic Republic of Congo (DRC) -a densely populated area that has been widely plagued by violence for the past half-century.
The projects aim to help the audience at three different levels:
Recognize hate speech
Understand the effect it has on them
Use this awareness to counteract
The majority of the projects undertaken in Africa were radio soap operas, broadcast in local languages to national audiences. But the methodology can involve other media as well.
The series of radio dramas have become extremely popular in their respective countries. In each series, a young hero and heroine, from opposing sides, are the role models. They live in a virtual location, in a virtual war and in each episode they are confronted with various techniques of propaganda – all the while acting out their own Romeo and Juliet story – eventually leading to reconciliation.
More than 1500 programmes have been produced and evaluated for impact. The learnings from the programmes will be used to create comparable programmes for people anywhere in the world in similar situations.
At the moment projects aimed at Western Societies are being initiated:
A 12 country Roma empowerment project using identity -strengthening broadcast
An online Gaming Intervention "Gaming Back" targeting Right-wing and Jihadists
There is a growing need to create awareness in Western Societies. Climate change, a growing world population, the impact of social networks and big data on media and (fake) news all lead to a growing sense of uncertainty and all fuel fear, which we see around us during explosive riots and terrorist attacks.
However, it is not easy to convince audiences here, as well as potential donors, that the experiences gathered in Africa can be applied in developed societies where the threat of violence seems further removed.
Strong drivers for fear that may endanger social cohesion or catalyse societal disintegration include:
Survival (fear of losing your home, your income)
Sense of Belonging (fear of losing your identity, the group you feel part of)
Historical traumas (war, slavery, conflicts, exploitation)
This short animation video explains the continuum of violence and shows how fear leads to violence (and the worst-case scenarios when this is not stopped).