IKEA Live LAGOM
Unless you've been living under a rock the last few years, you will have heard of Hygge,and how about Lagom, the latest lifestyle trend to spur countless coffee table books?
Lagom is all about balance, not taking more than you need, but not denying yourself the things that you love. It's a philosophy for living which seems to have inspired millions and has been bought to the mainstream by retail giant IKEA. But here's where it gets interesting: the team leading double-figure book deals is not the marketing department and their armoury of creative agencies, but, in fact, the sustainability team who head up their Sustainable Life at Home programme and a small UK charity, Hubbub.
This October, the IPCC Special Report on Global Warming warned that we have just 12 years left before we face catastrophic and irreversible climate change unless we radically strengthen the global response to the issue. The report emphasizes the need for people to switch their lifestyle and consumption patterns to more sustainable alternatives in order to make a meaningful contribution.
While it is too soon to see just how many of us have sat up, listened and made a change, we do know that this is not new news, and that historically these dire warnings have not translated into action in most British households. It's not hard to understand why. We can too easily feel fatalistic, or, overly optimistic that technology will save us, or alternatively, that we're just too busy to take on an issue today which will certainly be there tomorrow. What's more, sustainable living can too often be perceived as a middle-class issue. 2015 research commissioned by IKEA reported that just 25% of people felt that sustainable living was easy, affordable and desirable for them.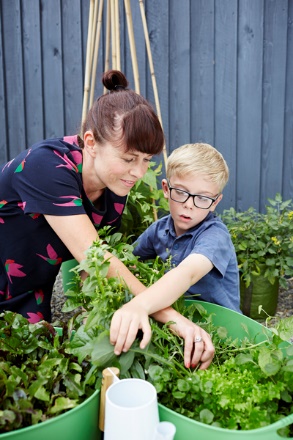 2014 with the ambition to communicate the science around climate change in a way that made people feel that they could do something about it; to make it relevant and tangible for them and their day-to-day lives. A partnership with IKEA soon followed. The aim was to use IKEA's reach and daily touch points with the lives of millions to instigate positive action on climate, en masse. The result was Live LAGOM.
Live LAGOM used a range of products, which support sustainable living through the reduction of water, waste and energy use, as ahook to talk about "greener" lifestyles. Products ranged from the mundane—washing up bowls and LED bulbs—to futuristic home hydroponics kits and smart lighting. Behaviour change principles such as peer support and social norming supported the transition.
Each of the UK IKEA stores was bought on board, appointing and training a store lead from a range of departments. These 'Live LAGOM Leaders' didn't need to have sustainability expertise, just enthusiasm for the cause. The University of Surrey was recruited to support and quantify the impact of the project.
Each year, each store recruited 5 households and 5 co-workers to participate. Each household was given bespoke support to help them identify impactful changes that they could make as a family along with relevant products. Participants were from all walks of life and included those that had 'never bothered to recycle before' and felt sustainability was not for them.
A closed Facebook group bought participants together to share tips, advice and challenges faced. Each wrote blogs on their progress and were invited into store at regular intervals for fun, family-friendly workshops showcasing different elements of sustainable living. Brochures were made highlighting the products and associated positive behaviours.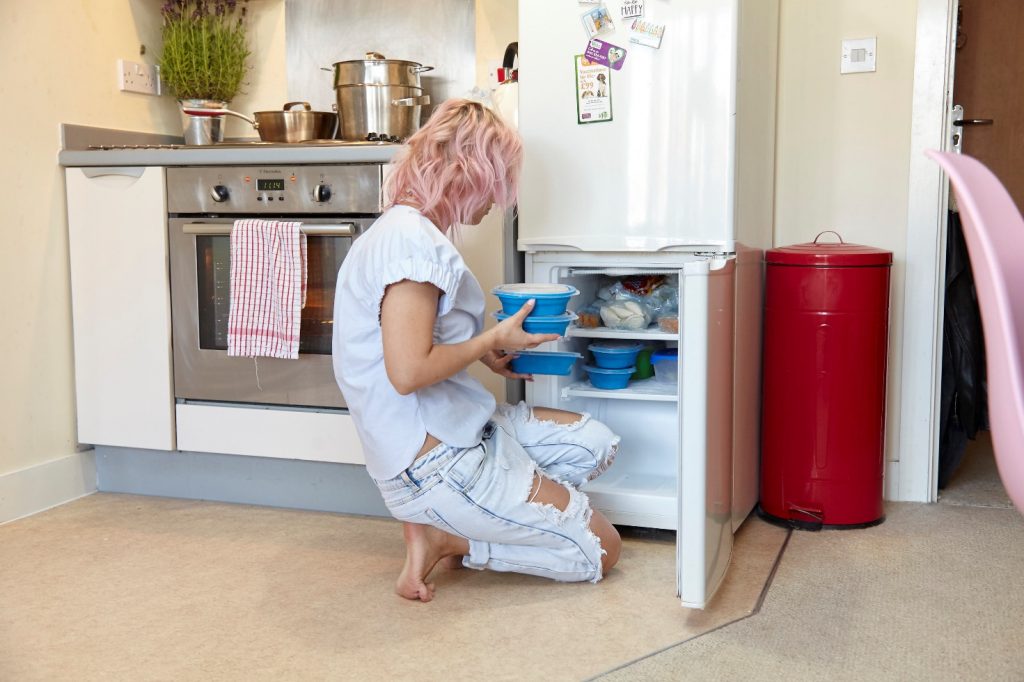 At the end of the second year, 84% of participants had saved energy, waste and water and the number of customers who said they felt that sustainable living is easy, affordable and desirable had risen from 25% pre-project to 62%. Alongside this, Live LAGOM generated 28 pieces of unpaid media coverage with an Opportunity To See of 77,881,856. This led to a flurry of interest from lifestyle-book publishers. At the time of writing, 10 books are on the market.
On balance, we know that this is just the tip of the iceberg and that the scale of the climate crisis requires significant change at all levels. But, if a small team behind a seemingly faceless blue box can capture the hearts and minds of so many do we have reason to be hopeful?
I'll leave you with that question and with a few take-aways for brands wanting to use their reach as a force for good.

Collaborate and co-design. The right partnerships across sectors can bolster a brand. You don't need full ownership to get acknowledgement.

Think in the long term. IKEA's 3 years of Live LAGOM illustrated commitment to the cause, provided incredibly rich insights, permitted the concept to evolve and gave time for IKEA to build Live LAGOM into the business in a sustainable way.

Tap into people's passions and interests and create something that feels meaningful to their lives. Storytelling is key. The group nature of the project fostered a sense of camaraderie and the narrative of LAGOM felt pertinent to many. Before long the group were referring to themselves as "LAGOMers". They had created their own identity independently of IKEA.

Be authentic. Not all action is meaningful and the public are on high alert for "green wash". IKEA's Sustainability Strategy highlights how they are walking the talk in their supply chain and generation of renewable energy. It felt natural that an environmentally conscious homeware brand should support sustainable living for its customers.

Dignity and humanity are key. Rather than preaching, listening to customers and sharing their stories was central. Non-expert store champions (Live LAGOM Leaders) joined and supported customers in the sustainability journey.

Lead. Take a stand even if you don't have all of the answers, a commitment to the challenge speaks volumes.