Medinge is coming to Germany!
In fact, it is the first time that the Medinge Group is organizing one of its events in the biggest European economy. Hence, the public session on Thursday, April 10, will start with a short discussion and case studies about Medinge's core theme:
Brands with a conscience
Then, supported by well-known speakers, the group, its guests and students of Koblenz University of Applied Sciences will elaborate on the specific challenges cities and destinations are facing when they position themselves as brands – one of them certainly is the need to co-create a city that shows empathy for all its stakeholders.
Programme
Thursday, April 11, 09.00 – 13.00,
Koblenz University of Applied Sciences, Konrad-Zuse-Str. 1, 56075 Koblenz, Germany (Room A.101)
About Medinge: Promoting Brands with a Conscience
"Your business has the potential to change the world." – Nikolaj Stagis, Medinge Group
09.00 – 09.10 | Welcome | Prof. Holger J. Schmidt (Koblenz University of Applied Sciences)
09.10 – 09.30 | Brands with a Conscience: An introduction to Medinge's purpose | Prof. Nicholas Ind (Kristiana University College, Oslo)
09.30 – 10.00 | Communicating Purpose | Charlotte Otter (VP & Head of Executive & Employee Communications at SAP)
10.00 – 10.30 | Fair Fashion: Think global, act local | Markus Leicher (CEO of Daily´s Nothing's Better)
Empathic City Brands
"Cities have the capability of providing something for everybody, only because, and only when, they are created by everybody." – Jane Jacobs, urban activist
11.00 – 11.05 | Introduction to this session | Prof. Holger J. Schmidt & Students (Koblenz University of Applied Sciences)
11.05 – 11.30 | Key learnings after 20 years of destination branding: From Thuringia via Nürnberg to Zurich | Jürgen Gietl (Managing Partner Brand Trust)
11.30 – 12.00 | Identity and positioning of Barcelona. A choral storytelling | Consol Vancells Casanovas (City Branding Coordinator, Barcelona City Council)
12.00 – 12.45 | Destination: Sustainability – Creative Solutions for Sustainable Cities | Ashok-Alexander Sridharan (Mayor of Bonn and President of ICLEI – local governments for sustainability)
12.45 – 13.10 | Democratizing city development and raising empathy for citizens | Ted Matthews (Centre for Design Research, The Oslo School of Architecture and Design)
13.10 – 13.30 | Summary of Session 1 | Natalie Raczkowiak & Fabian Gärtner, Students of Koblenz University of Applied Sciences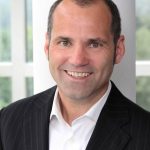 Medinge's spring meeting 2019 will be hosted by Prof. Holger J. Schmidt from Koblenz University of Applied Sciences.
If you want to attend, please contact us using the contact form provided on this website.
About the keynote-speakers
Consol Vancells Casanovas
As Barcelona City Branding Coordinator, Consol is responsible for the definition of the strategy, planning, implementation and follow-up of the City Branding project at the Barcelona City Council, working closely with all local and metropolitan, public and private stakeholders. Prior to joining Barcelona City Council, Consol was the Communication and Marketing Director of the Teatre Nacional de Catalunya (Catalonia National Theatre), the public theatre of the Government of Catalonia for 14 years. In that role she was in charge of a multidisciplinary team of 21 people, responsible for communication, marketing, public relations, rental of spaces, ticket sales and relationship with the public.
Passionate about Branding, Communication, Digital Marketing and Public Relations as critical and tangible corporate asset, Consol Vancells is a professional with more than 20 years' experience in executive and strategic management. Consol was Born in Barcelona and speaks Catalan, Spanish, English and French. She holds a bachelor's degree in Communication Sciences from the Autonomous University of Barcelona, a graduate degree in Administration and Management from Harvard University and a master's degree in Social Media, Branding and Strategies from Ramon Llull University – La Salle.
Jürgen Gietl
Jürgen Gietl has been on board since BrandTrust was founded in 2003 and is considered one of the most experienced brand management experts in the German-speaking region. He has advised more than 100 global, regional and public companies as well as destinations and dealt with issues surrounding brand architecture and brand systems, introduction of product brands, brand management in the B2B segment, or increasing revenue through the brand. Whether he works with global DAX-30 corporations, highly specialized hidden champions, family operated SMEs, cities or places – Jürgen Gietl knows the problems of his clients like nobody else. He and his team develop tailor-made brand strategies and help with implementing them in the organizations. His methods have convinced not only the management boards, but also the specialist departments, whose employees eagerly transport the results of his work into the companies as brand ambassadors.
Markus Leicher
Markus Leicher is CEO of Daily's Nothing's Better, a sustainable fair fashion company founded in 2012. Daily's target is to offer sustainable fashionable products for fair prices.
With an expertise of over 30 years in the retail and textile business, Markus is an expert for the textile value chain in both: management and product. After 10 years working for C&A International in Brussels as Product Manager and Fashion Coordinator, Markus founded his first company in 2000, providing products and services for the textile industry. As an early specialist, Markus developed products and standards for production of fair and organic products in close cooperation with Fairtrade Germany and Control Union Netherlands. In the following Markus was one of the first to import organic products on a larger scale for the big players in the market. Consequently, this expertise resulted in the first Fairtrade and organic shop in shop for a big retail group in Germany, Austria and Luxemburg in 2009. As a seed investor, Markus is partner at Platon, a company for bio-based products from renewable sources and Green Sugar, producing bio based raw materials from renewable sources. Going forward, Markus now is acting as a consultant for CSR on strategy and product level. Following the trend to act local, he recently opened up the first Daily's Pilot store in Bonn.
Rosanna Covacich
Rosanna is a futures and creative strategist with a focus on the 'now' and 'next' to envision places and sensory experiences. With over 20 years experience working internationally, and as Chief Strategy Officer for design and media agencies, she works across mediums and has collaborated with some of the world's biggest and most prestigious brands to build their reputation and design their offer.  She has been awarded a Cannes Gold Lion and The Holmes Report Gold Sabre, some of the industry's most sought-after accolades.  She brings an acute understanding of the significance of cultural symbols, and the emotional effects that a well-told story, aesthetics and experience evokes in people.  She has led place-branding and experiential design for Tourism Australia, QIC Global Retail Real Estate, Saks Fifth Avenue, Accor Hotel Group and has developed interpretive masterplan for Euston London, Santa Giulia Milan for Lendlease and narrative for Silvertown at the Royal Docks also for Lendlease.
Ted Matthews
Ted Matthews is a practicing service designer, speaker, trainer and researcher. He currently holds the position of Head of Service Design at the Oslo School of Architecture and Design. He recently delivered his PhD on the potential of ritual and myth in the design of meaningful service experiences. This work has led to the development of a methodology that he has applied to a diverse range of client projects including professional football, banking and tourism. However, from 2006 to 2011 Ted worked on the development of a series of co-design and inclusive processes for engaging citizens in urban development. One of these resulting processes called 'The Future City Game' has now been run over 300 times across the globe, winning several international prizes and was exhibited at the UN as part of an exhibition curated by the Smithsonian. He still works with questions of design for city development running co-design workshops for local citizen engagement and is currently developing a new method for multiple, rapid experiential prototyping for future urban scenarios called 'future faceting'.
Charlotte Otter
Charlotte Otter is head of Executive & Employee Communications at SAP SE. She provides communications counsel and reputation management for the most senior executives in the company, while also leading the employee communications function across SAP. Charlotte is also an author of two novels set in her home country, South Africa.
Ashok Sridharan
Ashok Sridharan (*1965), Mayor of Bonn since 2015, and President of ICLEI – Local Governments for Sustainability since June 2018, holds a degree in legal affairs and has long-standing experience in local government administration. Mayor Sridharan promotes Bonn as Germany's United Nations City, as a business location and centre of cultural life and heritage. UN Bonn's motto "Shaping a Sustainable Future" serves as the guiding principle for equitable local development, international cooperation and global advocacy – three areas where Bonn is active and engaged. As president of ICLEI and within other city networks, Mayor Sridharan promotes and advocates low-emission solutions, holistic approaches to sustainable development and multi-level governance cooperation towards the implementation of major global sustainability agendas. He sees Bonn's strength as being a connecting point for local communities and transboundary global cooperation.