On 10 June 2021, Medinge Group invited a group of industry experts to consider the impact of Generation Co on the Travel and Hospitality Industry. This is the first in a series of events which Medinge aims to hold, looking at the impact of a Generation Co of consumers and stakeholders, who place planet before people before profit, on important global industries.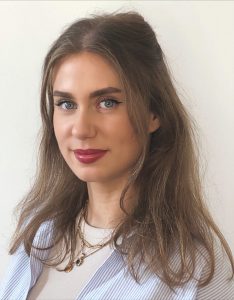 Peter Fischer Brown from the Medinge Group and Ruth Hinderks, a graduate of Zuyd University -Hotel Management- hosted a group of more than 20 industry experts and leading thinkers from across academia -including the International University of Applied Sciences Bad Honnef- and best practice -including Xcentric hotels, Resplendent Ceylon, Valle Escondido Nature Reserve Costa Rica, among others to consider what Generation Co may be looking for from the Travel and Hospitality Sector, how the industry can best respond, and how to develop concepts that are good for the planet, for people and are economically sustainable and profitable.
The wide ranging discussion asked key questions and reached a number of potential conclusions, as well as discussing concepts to be further explored by the industry. These included:
How do we make sustainability and planet positive enjoyable and rewarding? Through storytelling, nudging and rewarding. Promoting and encouraging in a positive and relaxed way.
How do we overcome the challenge of putting "planet first" on holiday? Guests are on "holiday mode", they pause their diets and fitness efforts, will they also be pausing their sustainability efforts?
Can we re-brand sustainability in hospitality? How do we improve the image sustainability has in the hospitality field? Do we have to spend more time in defining a sustainable positioning and identity of a hotel or place of hospitality to differentiate from greenwashing? How do we ensure authenticity and sincerity not just marketing?
The place of rituals in a brand, how can they influence an experience and the customers? Rituals can be designed as a nudge to act and to do. Integrated in the customer journey this might convert people from saying to doing.
How do we better make the commercial arguments for sustainability?
Do we offer full customer choice vs "pre-choosing" for them? The balance between giving guests all the options, or choosing for them by only offering responsible options. If guests know beforehand that there are some rules, that they are part of the experience, they might choose to accept them.
How do we promote local love? What if local becomes the new norm in hospitality? In terms of food, products, community.
Generation Co is intergenerational, so what role do family holidays play? Children are challenging their parents to act in a planet-positive way.
Do you have the right to educate the guest? Guest don't want to be educated,  however, they do want to learn. Is it "education" or asking better questions and starting conversations?
Is there a market for "conscious luxury"? The different sectors and destinations of hospitality all have different challenges.
Can we incentivise sustainability financially – a new kind of customer loyalty points, sustainability points?
Is there still a role for regulation – or does the industry have all the tools to develop itself correctly? In what ways can regulators help to "nudge" industry players in the right direction
When is "less" actually "more"? What can Western hospitality providers learn from providers in countries like Cuba, India, Sri Lanka who have developed more planet-positive and nature-friendly responses because "less" can actually be better?
Peter and Ruth aim to host another session early next year on Generation Co and urban hospitality, further details to follow. Medinge, Peter and Ruth would like to thank all the participants at this online event for their generous time and contribution to this very stimulating and important discussion.